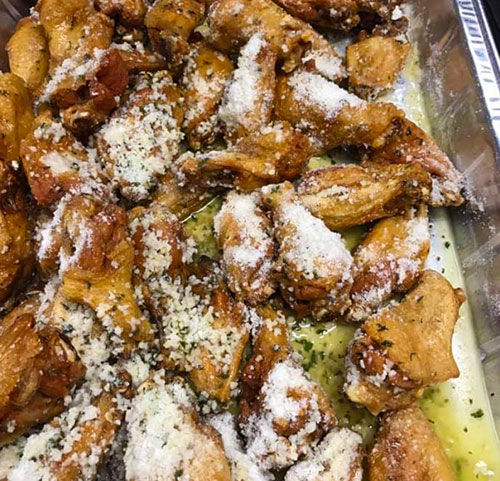 $110 Wings (Bone in or Boneless) $90
Choice of Mild, Hot, Maple Hot, Jerk, BBQ, Sirachi Ranch, Mango Hot, Cherry Hot, Dry Rub.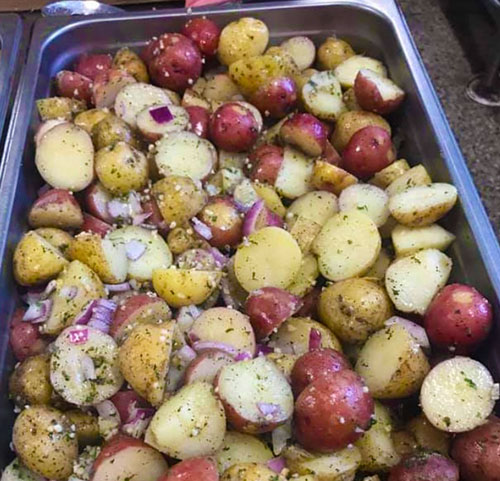 Half Trays $30 / Full Trays $50
Choice of; Roasted Potatoes (Plain, Garlic or Cajun), Penne in Red Sauce, Spaghetti in Red Sauce, Seasoned Vegetable Medley, Fried Brussels, String beans in Wine Sauce, Drunken Carrots.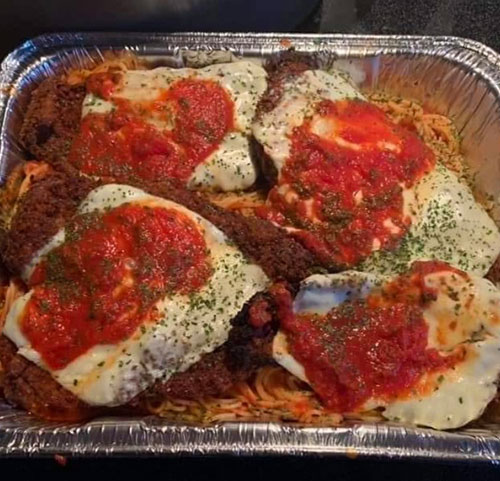 Half Trays $45 / Full Trays $75
Choice of; Meatballs, Roast Pork, Pulled Pork, Durkee, Kielbasa and Kraut, Baked Ziti, Sausage-Peppers and Onions, Chicken Parm (18 pieces on Full Tray, 10 on Half Tray), Baked Ziti, Penne Blush, Chicken Fingers, Mac and Cheese, Burger Sliders, Maple Hot Chicken Sliders, Swedish Meatballs (Groundturkey in a Sweet Chili Sauce), Baked Ham or Ham/Cabbage.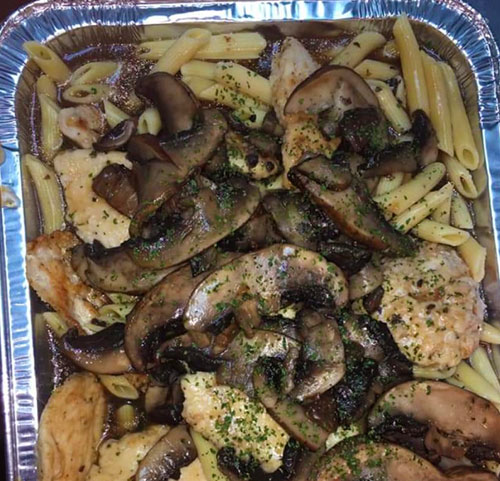 Half Trays $50 / Full Trays $85
Choice of; Slow Cooked Roast Beef and Gravy, Chicken and Broccoli Alfredo, Chicken Florentine, Stuffed Shells, Pepper Steak, Spaghetti and Mussels, Stuffed Peppers.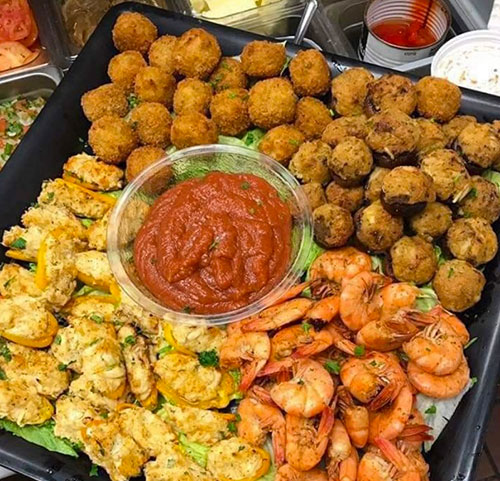 Half Trays $60 / Full Tray $100
Choice of; Shrimp Diablo W Penne, Seafood Delight (Shrimp, Mussels, Scallops) with Penne, Mini Sweet Peppers Stuffed with Crab, Crab Stuffed Mushrooms, U Peal Shrimp, Clam Casino, Mini Crab Cakes.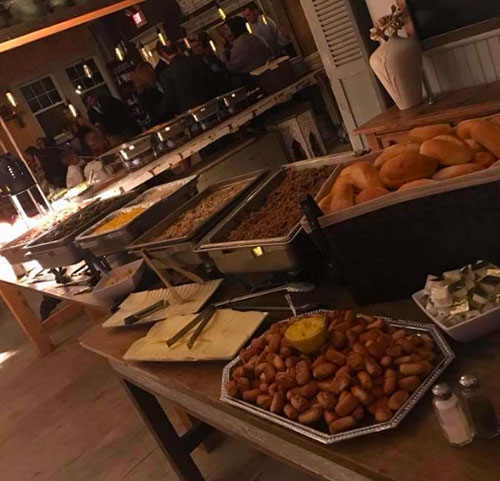 Catering set up (Wire Rack, 2 Fuels, Water Tray, Disposable Tong or Serving Spoon) $15, Gallon of Chili $25, Pint of Long Hots $15, Pint of Maple Hot Sauce $20, Gallon of White Crab Soup $45.